You are here: News >
Jilin ski resorts attract tourists with special offers for new tourism season
China.org.cn
In recent years, northeast China's Jilin province, on the strength of its quality snow resources and rich ice and snow culture, has been vigorous developing its ice and snow sector.
As part of the the effort, the Jilin Provincial Department of Culture and Tourism recently launched a campaign to promote its ice and snow tourism products in neighboring regions.
By the end of October, the campaign had been organized in Shenyang, Anshan, Dalian and Jinzhou cities in Liaoning province and Qinhuangdao city in Hebei province, where Jilin's ice and snow tourism products were much expected and recognized by the local tourism industries.
In the next few days, the campaign will be organized in Shijiazhuang and Zhangjiakou cities in Hebei province as well as Tianjin and Beijing.
Among the ice and snow resources introduced at the campaigns, Jilin's professional ski resorts aroused great interest among campaign participants.
Following are some of Jilin's best ski resorts.
Vanke Songhua Lake Resort
Vanke Songhua Lake Resort in southeast Jilin city features a picturesque view of the Songhua Lake and a panoramic view of Jilin city. The resort is the biggest in China in terms of both total area and ski trails. Among its 34 ski trails, 40 percent are for beginners, 40 percent for intermediate skiers and 20 percent for advanced skiers. In addition, one of the 34 trails is also designated for use at night, which is ten kilometers long and has become a hot destination for local netizens.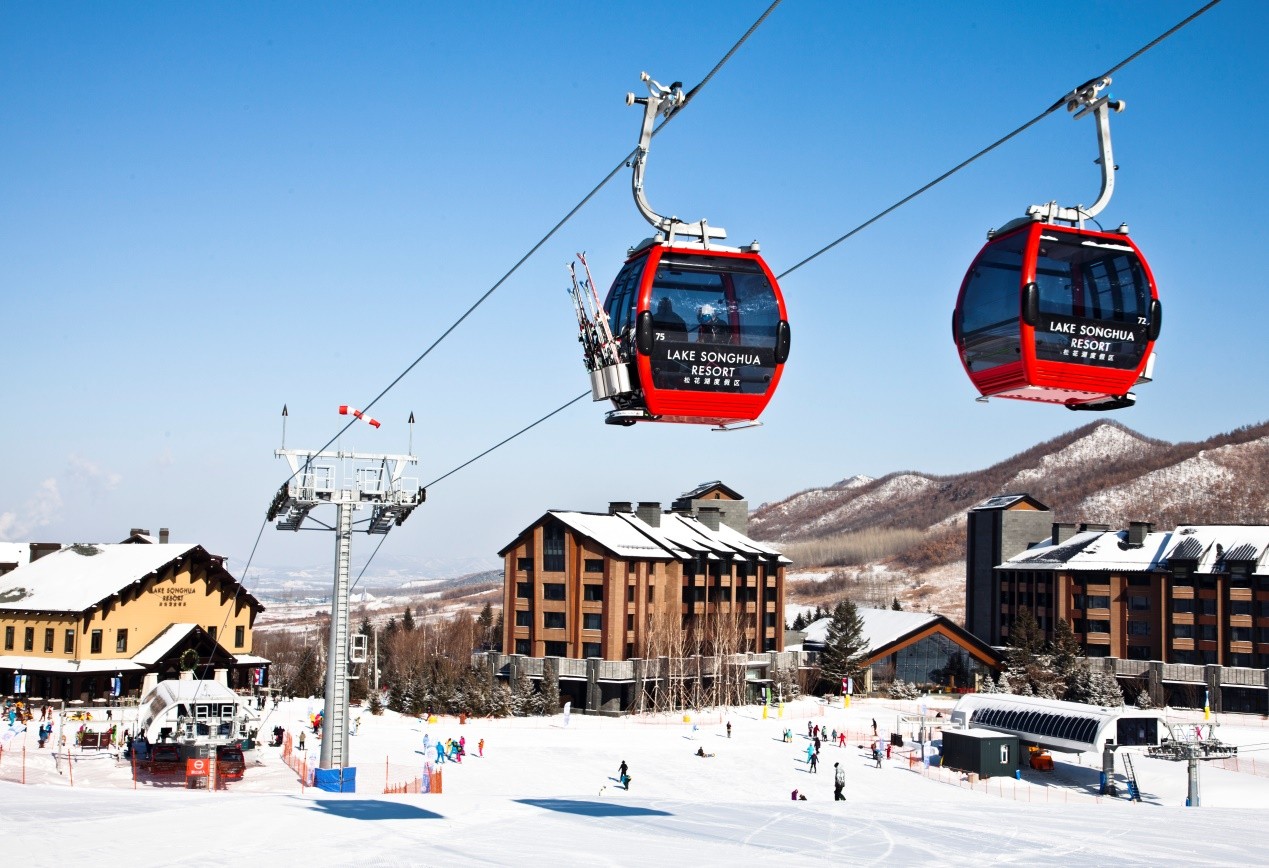 For the new ice and snow tourism season, the resort will organize a New Year evening show and launch new tourist products like "Experience the Lunar New Year at Northeast B&Bs", besides existing activities. On December 12, there will be an electronic music carnival.
The resort has also launched a number of special offers for locals and non-locals. For locals, they can buy ski tickets at 80 percent of the usual price and enjoy preferential policies for night ski activities. For non-locals, preferential policies include traffic subsidies and free ski rides for those staying overnight at the resort.
Changchun Jingyuetan Ski Resort
Changchun Jingyuetan Ski Resort in Changchun Jingyuetan National Forest Park features a wonderful natural environment and is often said to have "the world's most beautiful cross-country ski tracks."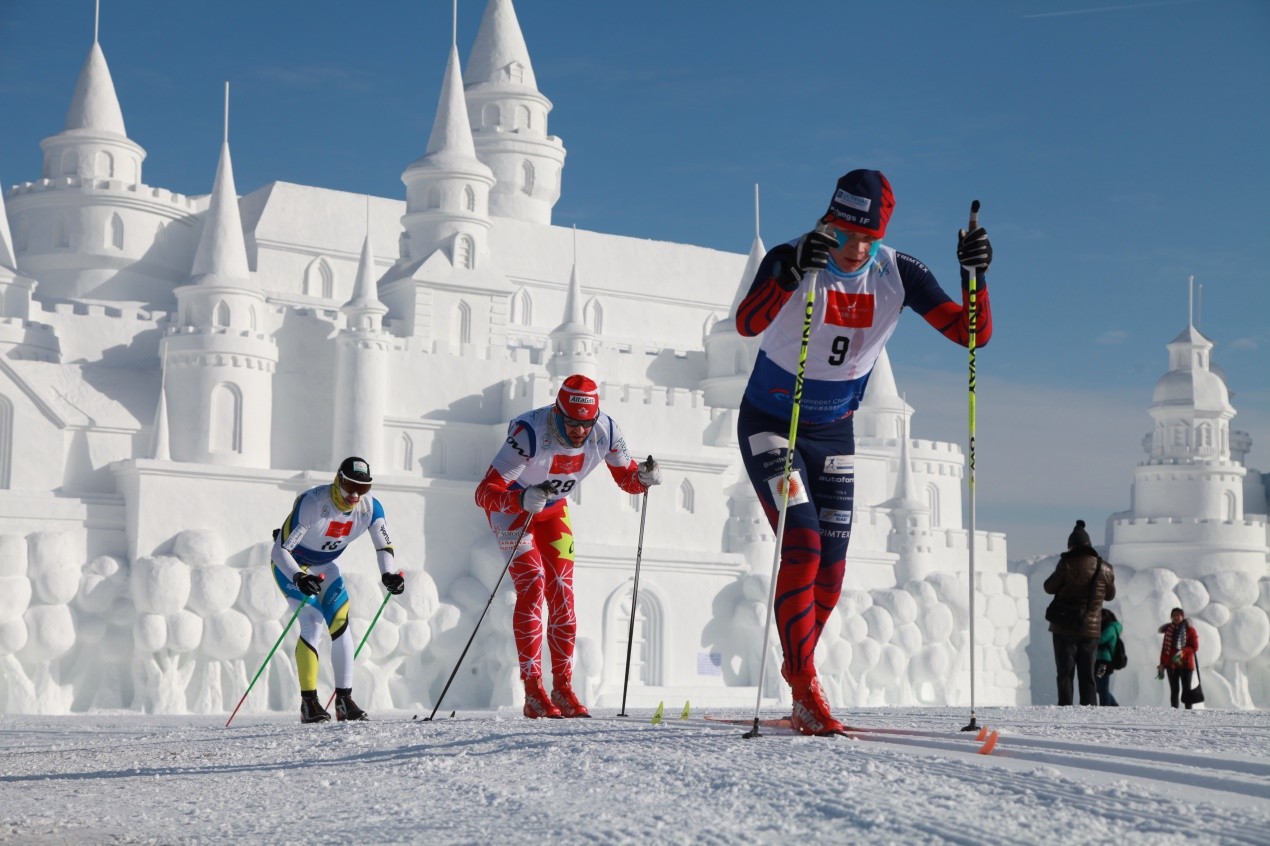 For the new tourism season, the ski resort, while continuing to improve its ski tracks, will launch more fun activities and study tour products. One of the highlights will be ice slides, snow slides and ice and snow slides.
Between December 1, 2020 and February 28, 2021, tourist groups will enjoy tickets at 80 percent of the usual price and if the number of tourists is big, the price can be further negotiated.
Beida Lake Ski Resort
Beida Lake Ski Resort is located at 43 degrees north latitude, the golden ski belt in the world. The drops of the ski tracks are the biggest in China and therefore offer the best conditions for a ski competition. With powder snow most suitable for skiing, the resort is dubbed "a wonderful place for skiing and a paradise of powder snow," and many international ice and snow competitions have taken place here.
The resort is also a camp for ice and snow education for youths. Certificates will be granted to teenagers aged 13-15 who receive BASI training at the resort. The certificates will be of value when holders apply for overseas studies.
To offer tourists better experiences, the resort has made great efforts to install cables, renovate tracks, upgrade supporting facilities, and improve services. For example, the resort has added three ski tracks that go through forests to give skiers a feel of what it is like to ski through forests.
Between November 13 and December 3, 2020, between March 7 and March 31, 2021, and between December 4, 2020 and March 6, 2021, excluding holidays, tourists will be given special offers as well as free services.